In 2007, we were chosen to install thousands of square metres of paving at the prestigious Dickens World development at Chatham Maritime Dock, Kent.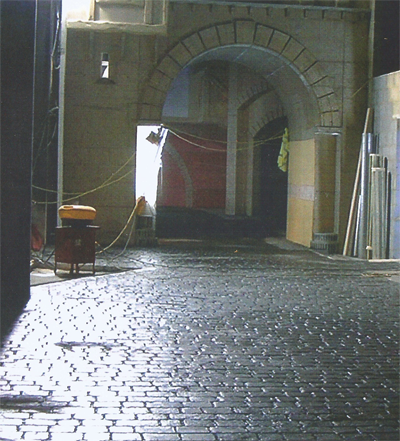 Dickens World (During Construction) – London Cobble
All of the work was completed on time to the full satisfaction of the main contractor. Several pattern and colour combination were installed on the huge ground and first floors. A very challenging job working around the other trades on site as well.